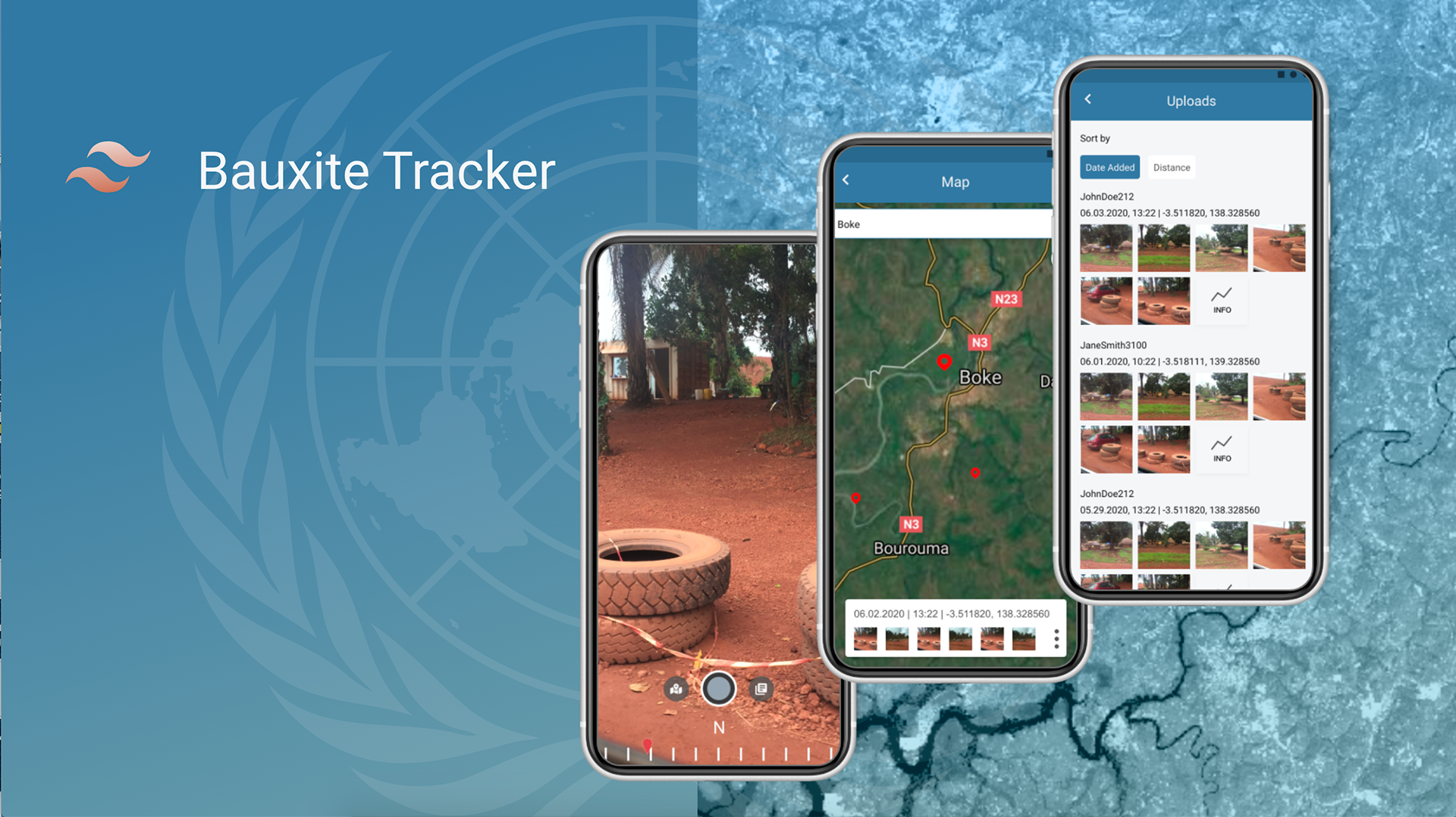 What is Bauxite and why is it a problem?
Bauxite is the principal ore of alumina (Al2O3) which produces commercial aluminum. In the country of Guinea there is roughly 7 billion tons of this ore making up 25% of the world's reserves. In 2017, China alone invested 20 billion dollars in the industry. 
Bauxite mining releases hazardous toxins and radiation slowly turning the nearby earth a mars red. This red clay seeps into the soil devastating lush forests and killing it's residents. Ultimately, continuous mining effects the water supply spreading these toxins to nearby villages.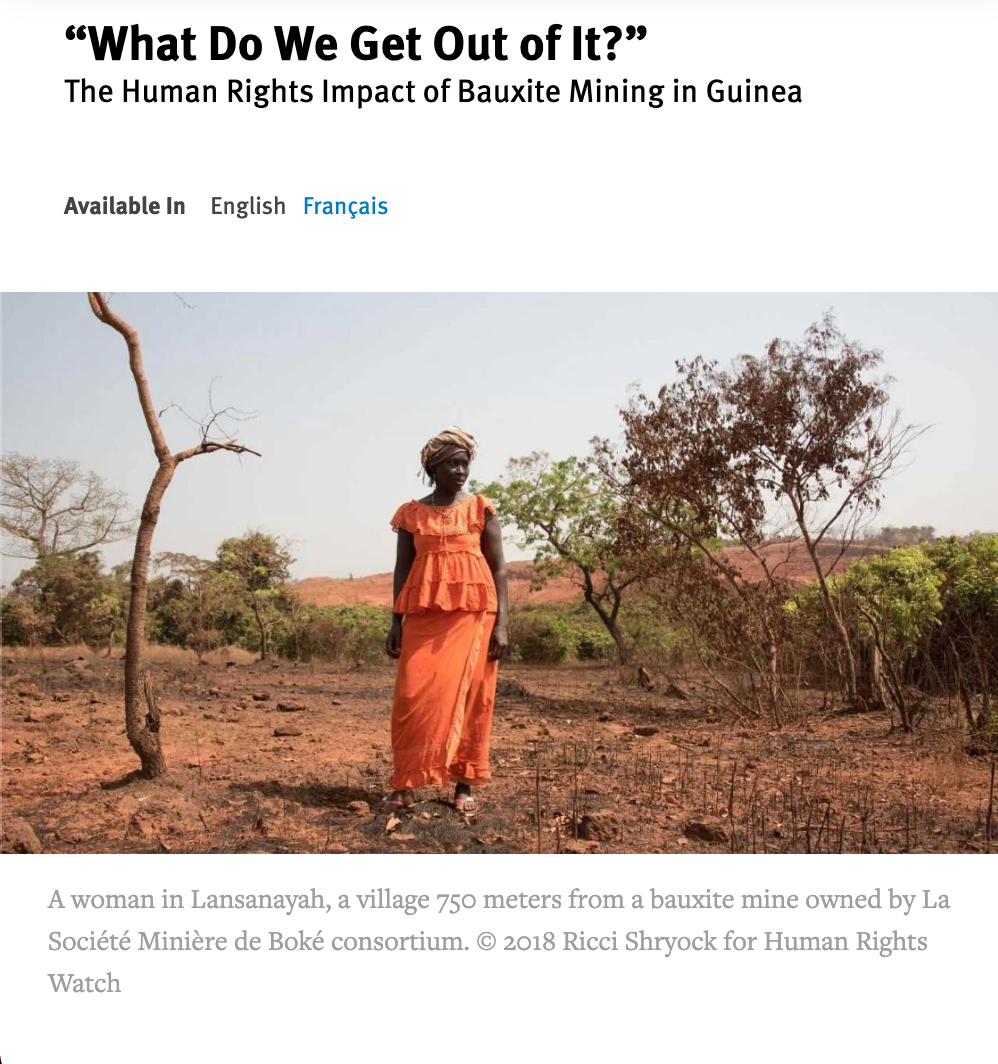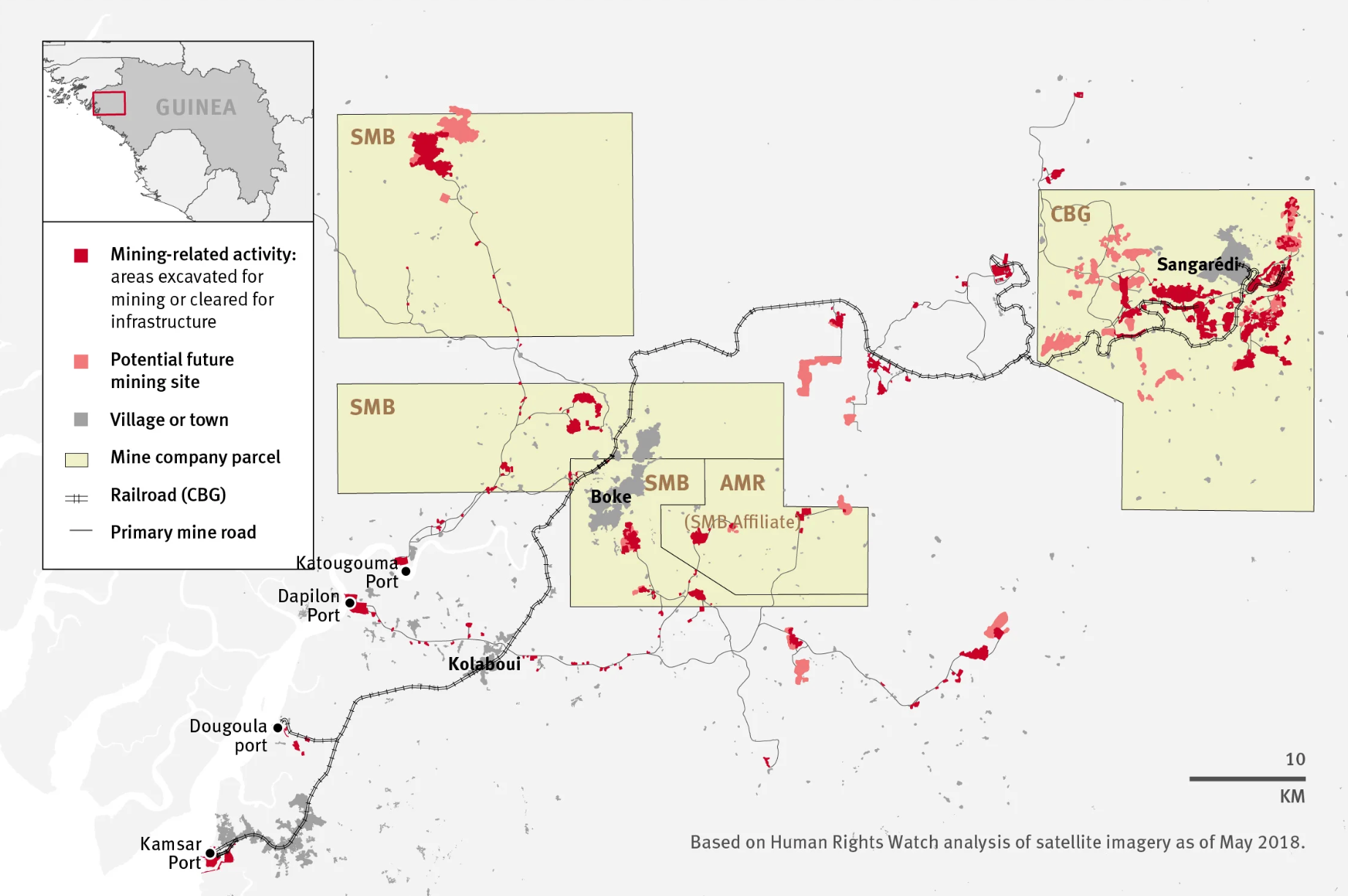 "Anything that we can't do forever is by definition, unsustainable. If we do things that are unsustainable, the damage accumulates, ultimately, to a point where the whole system collapses." 
- David Attenborough, A Life On This Planet
How did you help?
Columbia University, United Nations Development Programme and Quadrant 2 partnered in summer 2020 to create
an app to aid the researchers on the ground. 
The app allows researchers to navigate the Boke region of Guinea offline. The map syncs with coordinates of a .tif file of the region which exposes hot spots for dangerous mining practice.
In addition, the app has a survey that includes images and notes. These surveys are cached to firebase and can be retrieved once on a stable connection.

Wire frames
Making this app as light weight as possible while still keeping functionality was the biggest challenge. I started drafting screens and mapping out the user flow.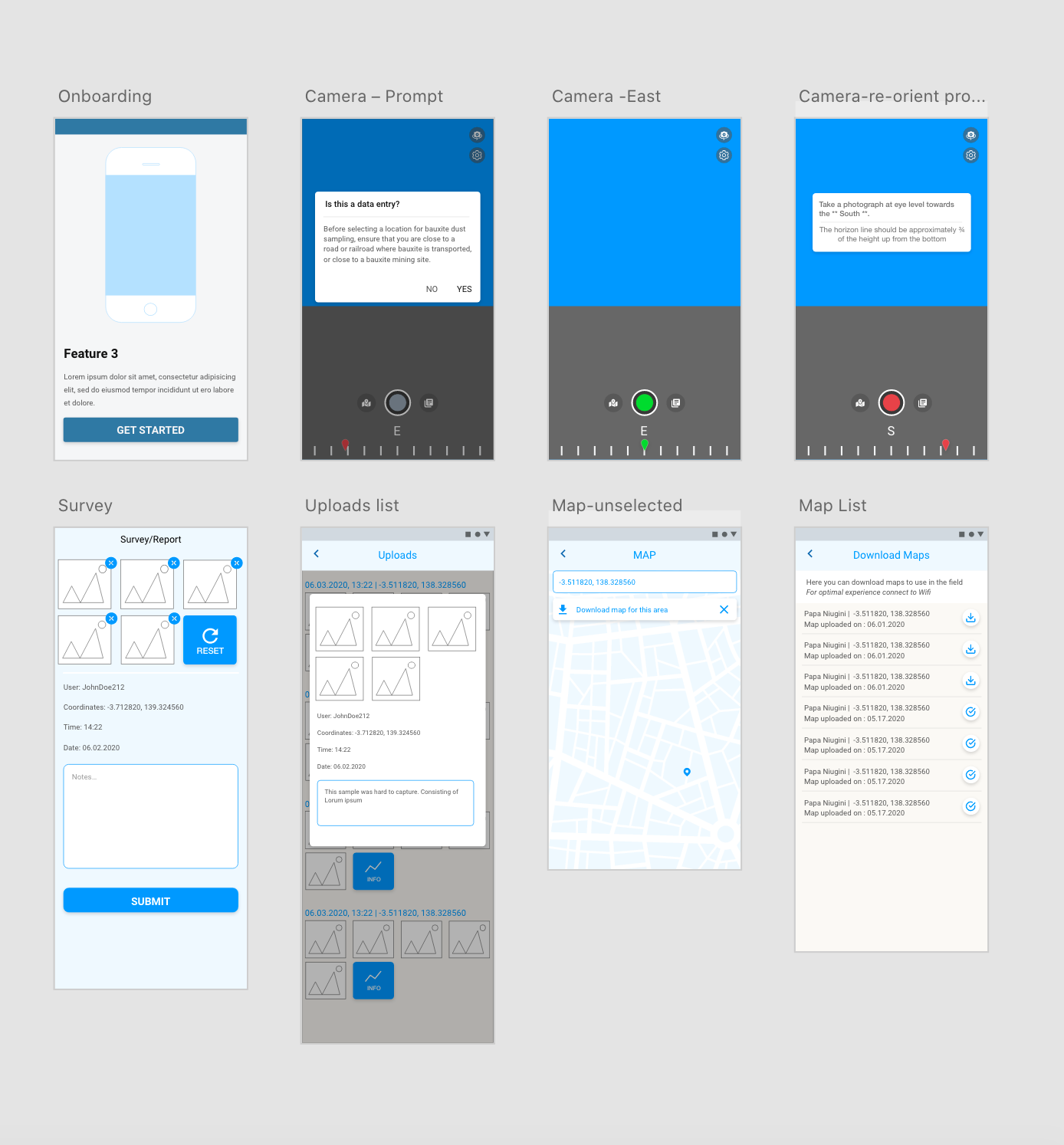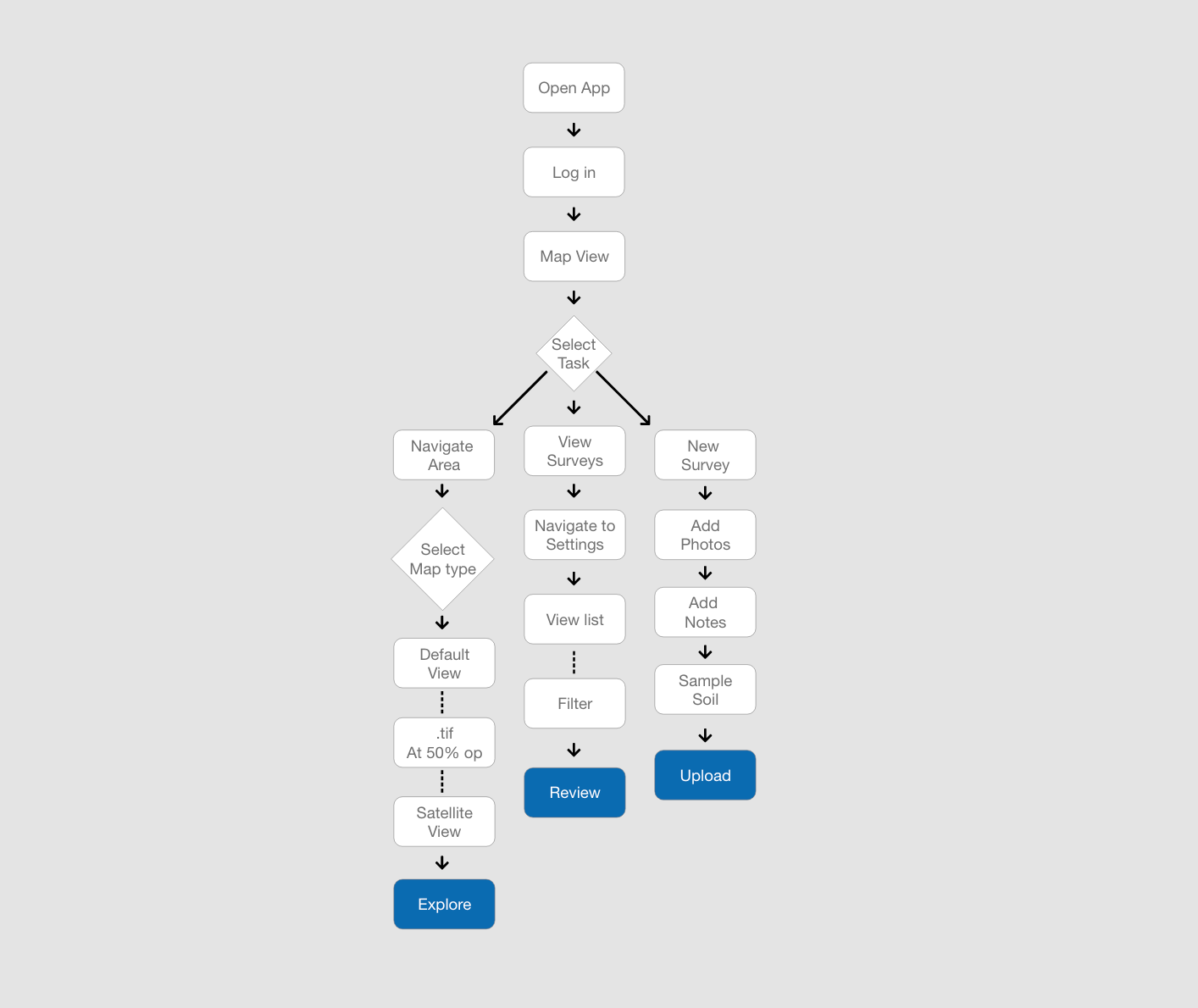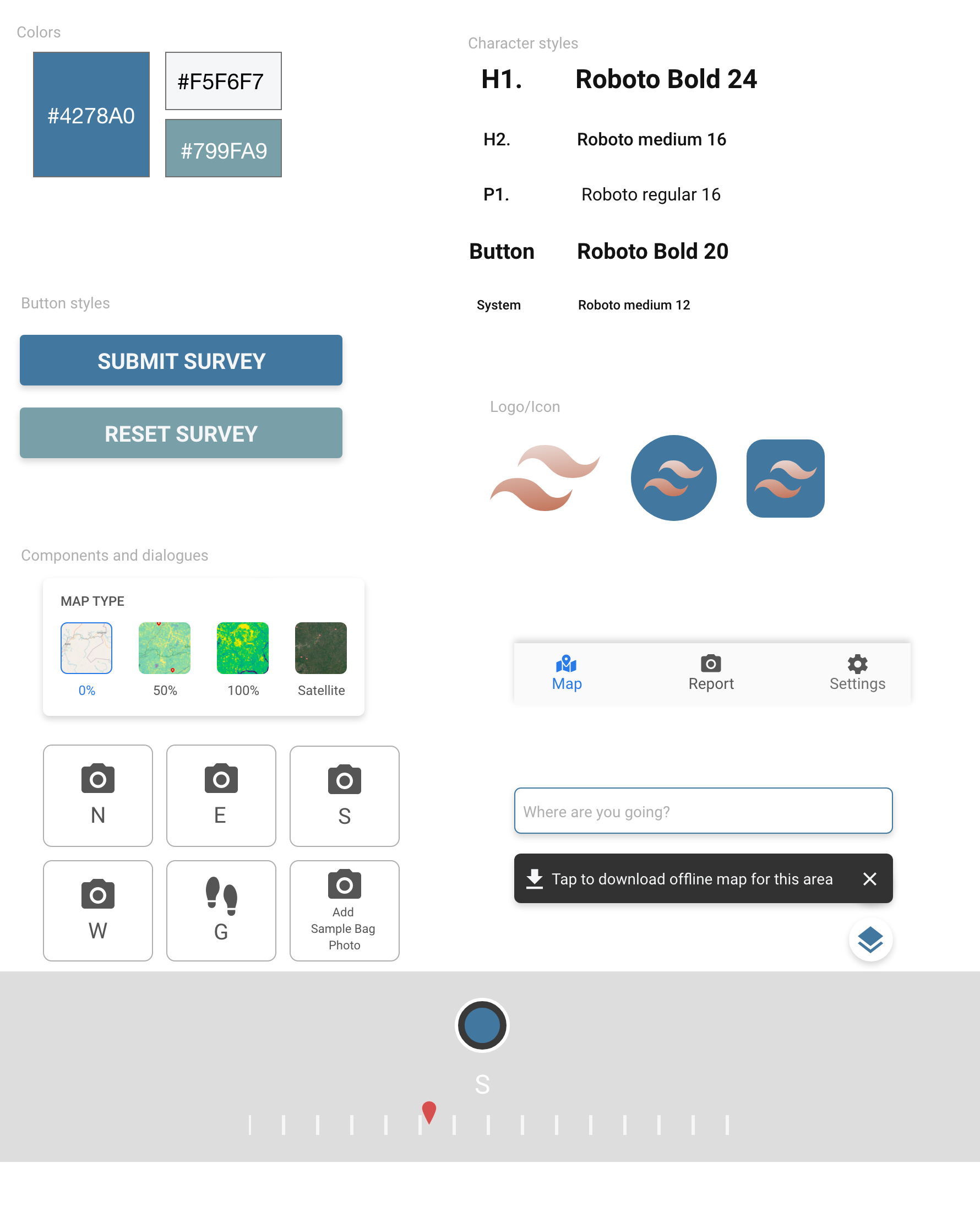 Style and components
After the initial review the team and I tweaked the user flow and started creating a style guide and material components.
The researchers were given a TCL-A1 Android phone for this app. This narrowed the scope of work and reduced the time needed for development and QA. 
Prototyping and high fidelity hand off
Using Adobe XD, I rapidly prototyped the app working side by side with the developers and partnered close with the client along the way.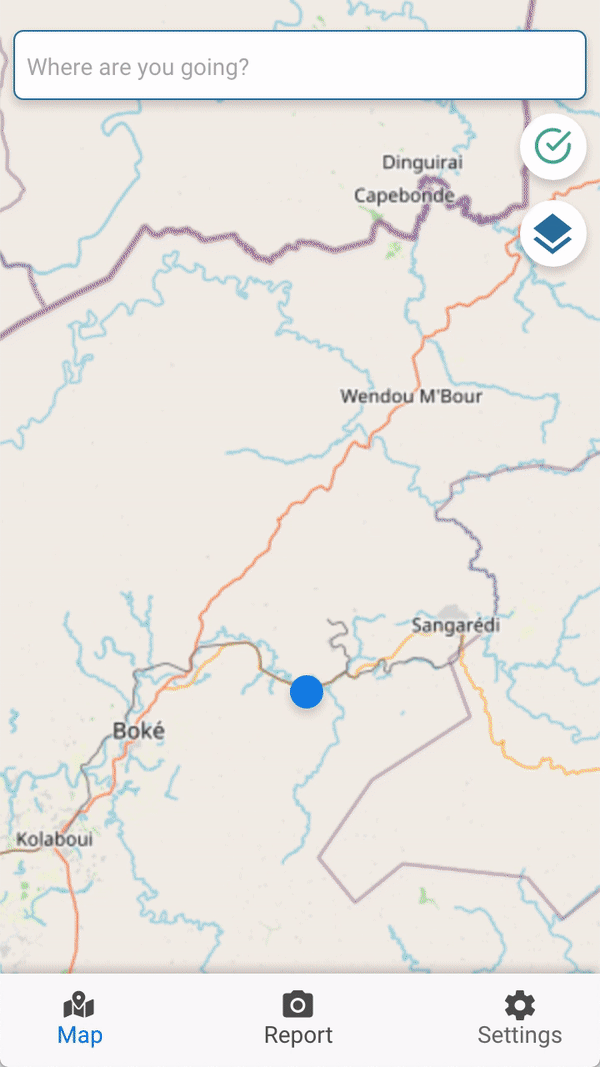 Phase 2 Web Portal
After 6 months of use UNDP contracted us to create a simple
web portal.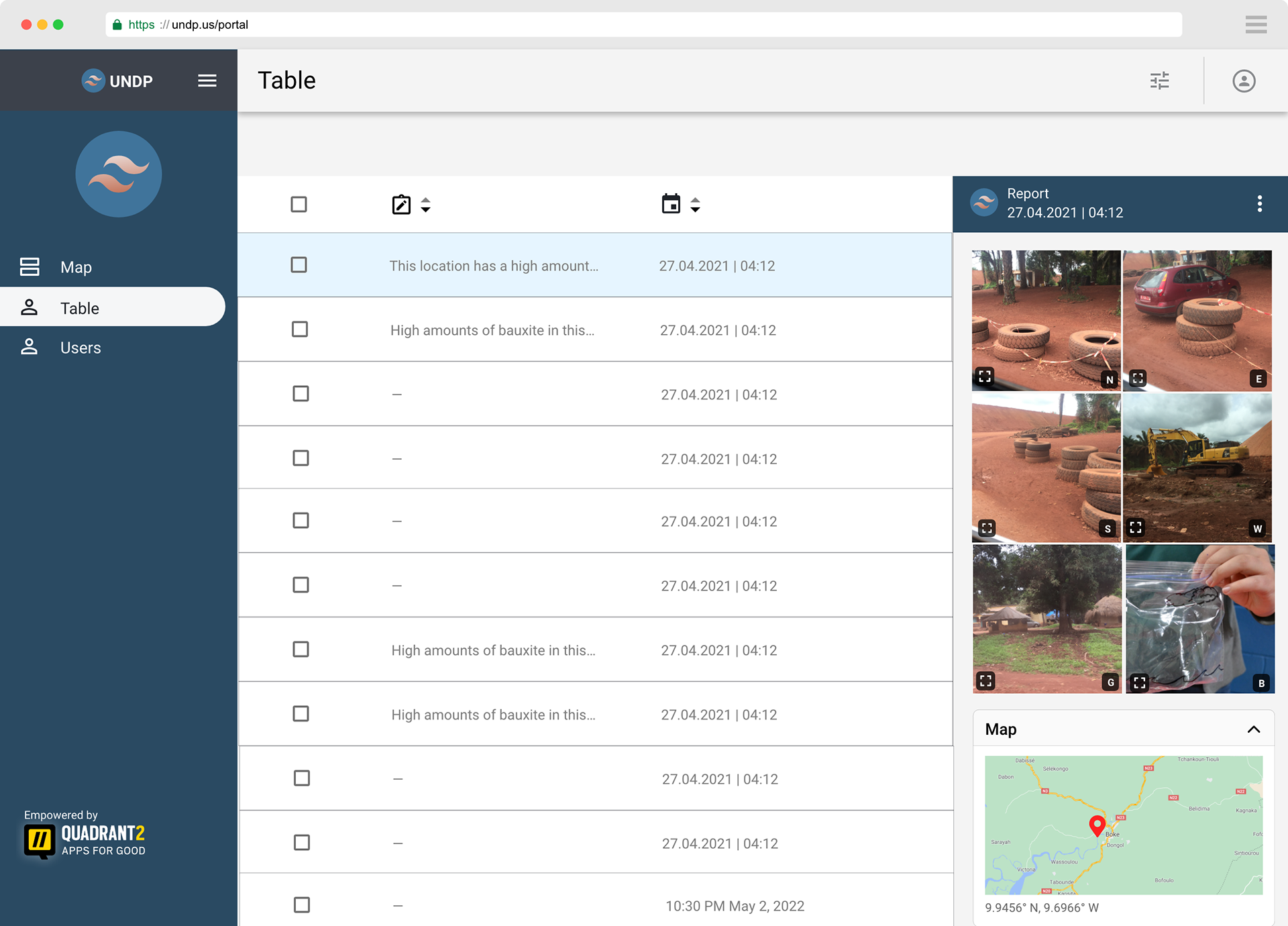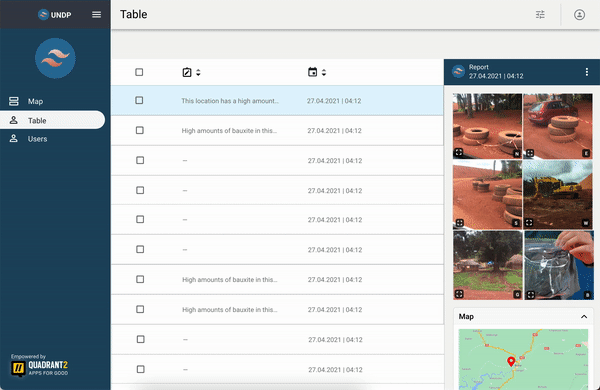 Retrospective
Helping the UN and Columbia by designing tools they have already started to use is it's own reward. I really enjoyed learning about different map API's their advantages and disadvantages, what works offline better and which have better maps of Africa (Open Street Maps is the best). Creating a component library and adhering to Material Design best practices helped me speed through the design. In addition, learning about what is going on in Guinea has made me even more of an environmentalist.